Welcome to the New Meduza!
The New Medusa, in the heart of Mrzeżyno port, invites you to relax at the seaside.
-0°C
Wilgotność: 88 %
Wiatr: 5 km/h
---
---
---
---
---
Tried and tested accommodation in Mrzeżyno
Mrzeżyno is a beautiful seaside town located at the mouth of the Rega river. This is exactly where we offer our comfortable rooms.
Attractions in the neighbourhood
In the harbour in Mrzeźno you can not only admire a number of boats and yachts, but also rent swimming equipment or take a cruise on one of the cruise ships.
Strolling along the quay, it is impossible not to take advantage of the rich culinary offer. We encourage you to try the delicious fish directly from the fisherman's boat.
Two-wheel enthusiasts will be interested in the cycle trail running through Mrzeżyno. Canoeing on the Reda River is recommended to those who want to see the area from the perspective of the river.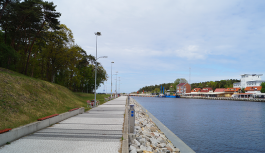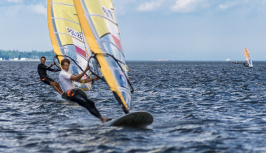 Facilities
Each of our rooms has a private bathroom with bath or shower and a TV. Electric kettles and free wi-fi are also available in each room.
There is a canteen on site serving breakfast and lunch. In the evening you can enjoy a barbecue which is located on the premises.
Our resort is situated only 150 metres from the beach. There is also a harbour and beautiful coastal woodland just a short distance away.
On the premises of the resort there is a car park, an outdoor playground, a garden, an indoor play and recreation room.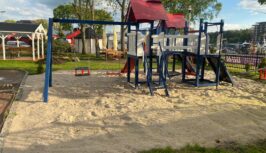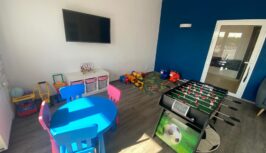 ---
---
---
---
---
---
---
---
---
---